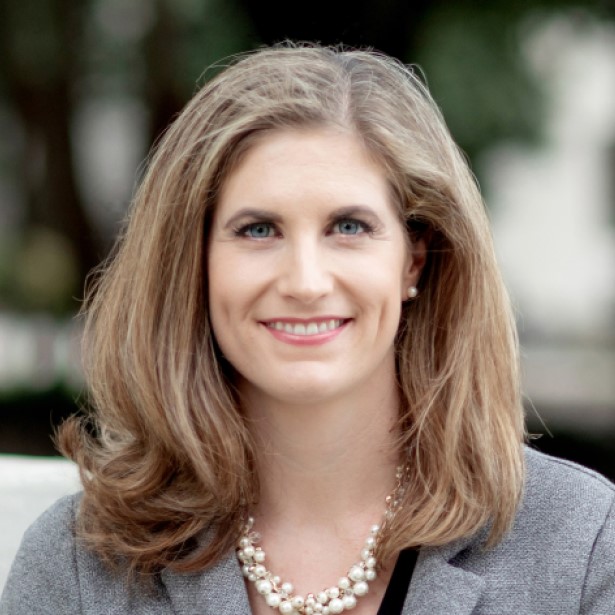 Colleen Byers concentrates her practice in the areas of guardianship, trust, estate and fiduciary litigation, employment matters, and alternative dispute resolution.
Colleen began practicing law in 2008 with Bell, Davis & Pitt shortly after moving to Winston-Salem.  She has experience handling a wide range of disputes. Colleen regularly represents individuals, families, small businesses, corporations, and non-profit organizations in contract, employment, corporate, professional negligence, estate, trust, guardianship, and fiduciary disputes.
She has represented parties in cases pending in federal and state courts of North Carolina, including the North Carolina Business Court.  After about a decade in practice, Colleen became trained in the Civil Collaborative Law process in order to assist her clients with crafting resolutions of their disputes in an empowering and respectful way. Colleen actively advocates for the adoption of collaborative law in North Carolina. She recently served as a featured guest on a Business North Carolina podcast about the recently passed Uniform Collaborative Law Act. 
When she is not representing one of the parties, Colleen is privileged to serve as a neutral facilitator where she provides a space for parties to resolve their conflicts through mediation as a Superior Court Mediator, certified by the North Carolina Dispute Resolution Commission.  Colleen is also certified by the North Carolina Dispute Resolution Commission in the Clerk Mediation Program, which allows her to mediate estate, guardianship and other matters pending before the Clerk of Court.
Colleen has a passion for serving her community and advancing the profession. She has served on the advisory board of the Chamber of Commerce's Winston < 40 and the Arts Council of Winston-Salem and Forsyth County.  Colleen has proudly served as president of the board of directors of the Forsyth  Humane Society and president of the Forsyth County Women Attorneys Association.