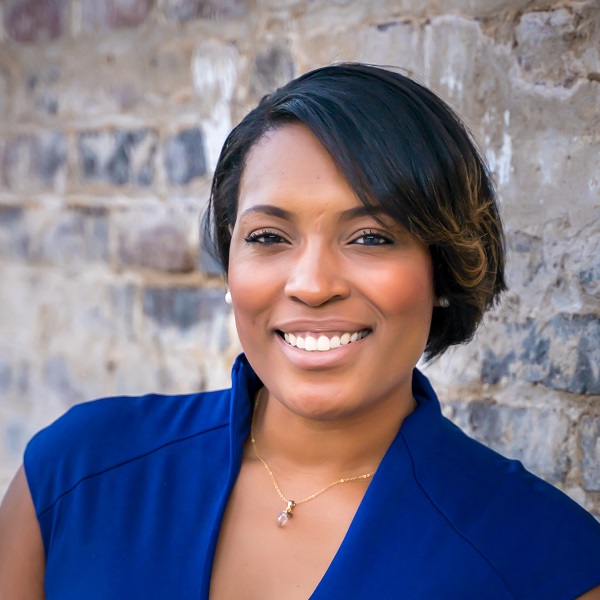 Jada Monica Drew is the CEO of Social Designs, a leadership & diversity firm. Non-profit organizations seek Social Designs to help enhance workplace culture, re-focus staff & boards on purpose and vision, decreases workplace stress, improve inclusive practices, and catalyze the growth of leaders. The Social Designs Team challenges and supports individuals to realize their full potential through consulting, training, and facilitation. Their impact spans multiple industries including banking, education, NGOs, construction, philanthropy, arts, law, and government. The Social Designs team finds joy in designing custom experiences for each client and curating the public cross-industry annual Bloom Inclusion Conference.
Jada is the author of three books, Revolutionize Now: Creative Leadership & Action for Social Change, More Than Enough: Step into the Next Level of You and Sharpen Your Inclusion Edge: The 8 Step Approach. Her latest book lays the foundation to advance diversity and inclusion strategy and action for organizations. She has a master's degree in Global and International Education with a Peace Education focus from Drexel University and a bachelor's degree in Psychology and minors in African-American studies and Education from Guilford College. Jada is a True Colors International and Intercultural Development Inventory certified trainer.
Jada is also active in the community as a board member of the Greensboro Chamber of Commerce and a member of the United Way Impact Team. She was recognized as a United Nations DPINGO speaker in 2015 and featured in Made in Greensboro in 2017. She was also selected as the Small Business Minority Person of the Year in 2019. In her spare time, she enjoys cooking, hiking, and spending time with family.