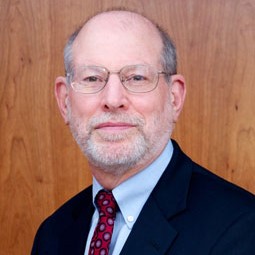 John Sarratt now focuses his practice on alternate dispute resolution, offering his services as an arbitrator and as a mediator. He is also leading an effort to expand Collaborative Law Practice to the resolution of business disputes. In that role, Mr. Sarratt is President of the North Carolina Civil Collaborative Law Association and President-Elect of the Global Collaborative Law Council as well as co-chair of the Collaborative Law Committee of the North Carolina Bar Association.
Previously Mr. Sarratt had over forty-five years of experience in a wide-ranging commercial litigation practice, representing every size business from sole proprietors to multi-national corporations in both state and federal courts, at both the trial and appellate levels. Prior to joining Harris Sarratt & Hodges, Mr. Sarratt was a partner at Brooks Pierce, Kilpatrick Townsend, and Kennedy Covington. Mr. Sarratt received his bachelor of arts, with highest honors, in Economics and Political Science from the University of North Carolina in 1969, where he was a Morehead Scholar and Phi Beta Kappa. He earned his J.D., with honors, from Harvard University in 1972.
Mr. Sarratt has received numerous recognitions from his peers including Best Lawyers in America in the specialty of commercial litigation, North Carolina Super Lawyers in business litigation and Business North Carolina's Legal Elite in the areas of both anti-trust and litigation. He has served on the Board of Governors of the North Carolina Bar Association, on the North Carolina General Statutes Commission, on the Board of Directors and as President of Legal Services of North Carolina; and in the community as President of Burning Coal Theatre Company and Senior Warden of St. Marks Episcopal Church. He has been an adjunct professor of law at the UNC Law School and Wake Forest School of Law. He has received awards and recognition of his contribution to the community and his profession from the Chief Justice's Commission on Professionalism, Legal Aid of North Carolina, and the North Carolina Bar Association.
Mr. Sarratt is married to Cindy Wittmer, retired partner in the law firm of Parker Poe. He and Cindy have four children, none of whom are even thinking of being lawyers.