Our Services
About Our Firm
Since our firm's founding in 1981, we have provided quality, personalized financial guidance to local individuals and businesses. We serve a wide cross-section of industries, but we have a focus in not-for-profits, construction contractors, and medical/veterinary practices. Our audit and attest practice is particularly focused in not-for-profits. We consult with few clients outside of North Carolina, but most of our clients reside within our state's borders. We are members in good standing of the AICPA, the North Carolina State Board of CPA Examiners, the NCACPA, and the North Carolina Center for Nonprofits and consistently receive passing scores in the AICPA's peer review program. We are confident in our mix of experience, resources, and knowledge to deliver the services you need in a professional and timely manner.
Tax Services
At Norton Collar Lund Lilley PLLC, we guide our clients through a full range of tax planning and preparation decisions with strategies that minimize your tax liabilities, maximize your cash flow and keep you on track to your financial goals. Our expertise, experience, analysis and thorough research allow us to optimize financial opportunities to be found in existing as well as recently altered tax laws. We are knowledgeable and up to date on the tax laws and can make sense of your receipts, bills and notices. Other services include tax management, estate and trust planning, tax return preparation.
Accounting Services
From start-ups to established enterprises, businesses rely on accurate and insightful financial information in order to maintain profitability and capitalize on new opportunities.  Norton Collar Lund Lilley PLLC's accounting services steer you closer to these goals with accurate record-keeping and reporting as well as support on financial issues such as initial accounting system setup, cost-containment, tax planning, investments, payroll processing, employee benefit and profit-sharing plans, bookkeeping, financial statement preparation, debt and financing advising, entity selection and restructuring, and accounting software selection and support.
Assurance and Advisory Services
At Norton Collar Lund Lilley PLLC we focus on building close client relationships that add long-term value. This includes assuring the solidity of financial records, evaluating financial procedures and working to produce strategies that help our clients face the myriad challenges of business planning and execution. Our clients benefit from objective analysis to assist in controlling costs, increasing efficiency, and implementing new technologies and procedures that take advantage of changes in the marketplace, accounting standards, and tax law. Our assurance services will improve information quality or its context, meaning more success for your business. These services include, but are not limited to audits, reviews, compilations, projections and forecasts, and agreed upon procedures engagements.
Let us introduce ourselves…
Partners (left to right): John Collar, CPA;  Tom Norton, CPA;  Melanie Lilley, CPA;  Jon Lund, CPA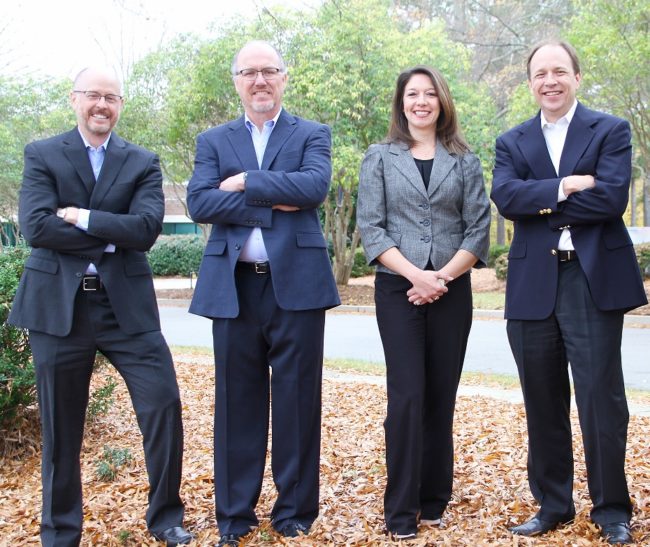 Visit our website to learn more about what we can do for your nonprofit!
We welcome you to follow us on Facebook and sign up for our newsletter.
Get in touch!
We feel that our financial reporting and financial guidance skills and resources can help leverage our local and surrounding communities. We feel that our firm's team members and managers are committed to staying involved in their communities, assisting them both locally and nationally. It is our goal to assist you in achieving your Organization's mission by providing it with the reliable and solid financial information on which so many citizens and contributors rely.
If your Organization wants to engage a firm that is sensible, dedicated, community-oriented, and properly equipped, then Norton Collar Lund Lilley, PLLC is proud to commit to our promises.