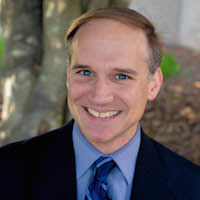 Deep-Dive Workshop Presenter, David Heinen
David Heinen is vice president for public policy and advocacy for the North Carolina Center for Nonprofits. In this role, he advocates on issues affecting North Carolina's nonprofit sector, monitors and analyzes state and federal public policy issues affecting 501(c)(3) nonprofits, keeps nonprofits and media across NC informed about important legal and policy developments, engages in research about NC's nonprofit sector, provides training on nonprofit advocacy and legal compliance, and convenes coalitions of nonprofits from diverse fields. He has been with the Center since 2007.
Previously, he spent seven years as an attorney with Dorn & Klamp, P.C., a Washington, D.C. law firm serving the nonprofit community, where he advised many small- to mid-sized nonprofits on a wide range of legal issues. He has served on the boards of local and national nonprofits, and currently serves on the board of Nonprofit VOTE and public policy committee of the National Council of Nonprofits. David received the 2013 National Council of Nonprofits' Flo Green Network Champion Award. He is a graduate of Duke University and the William and Mary School of Law.